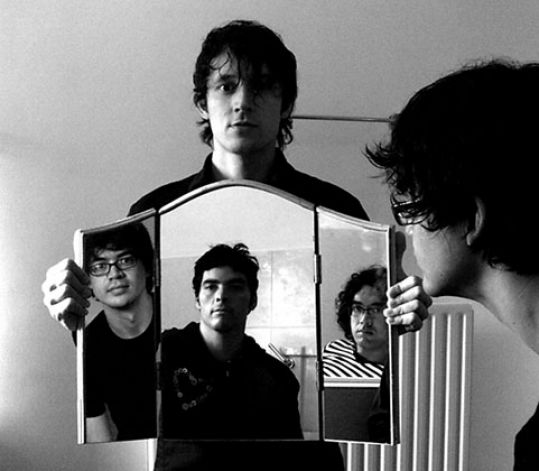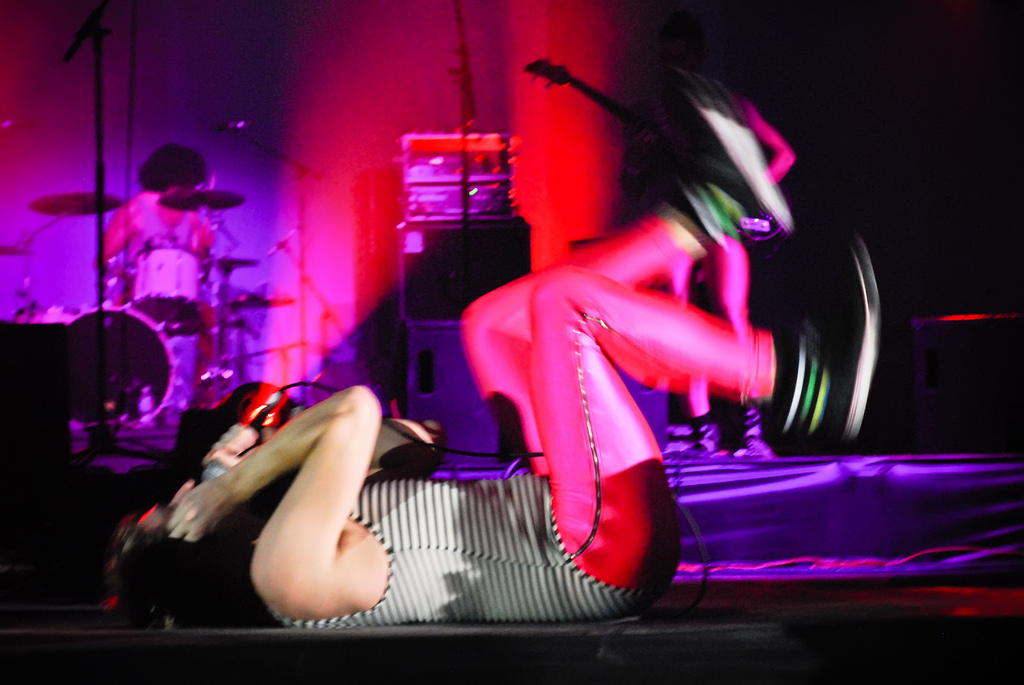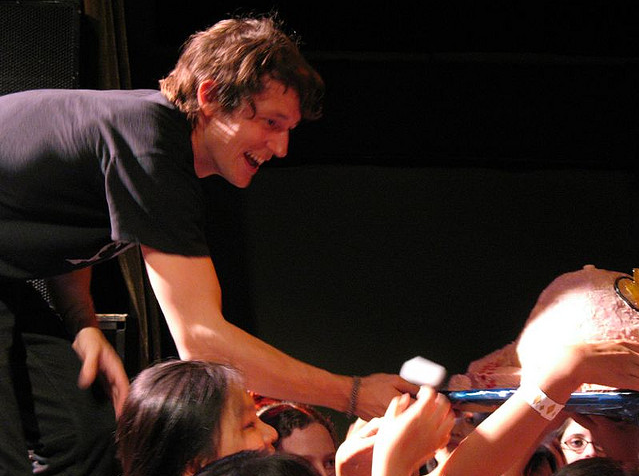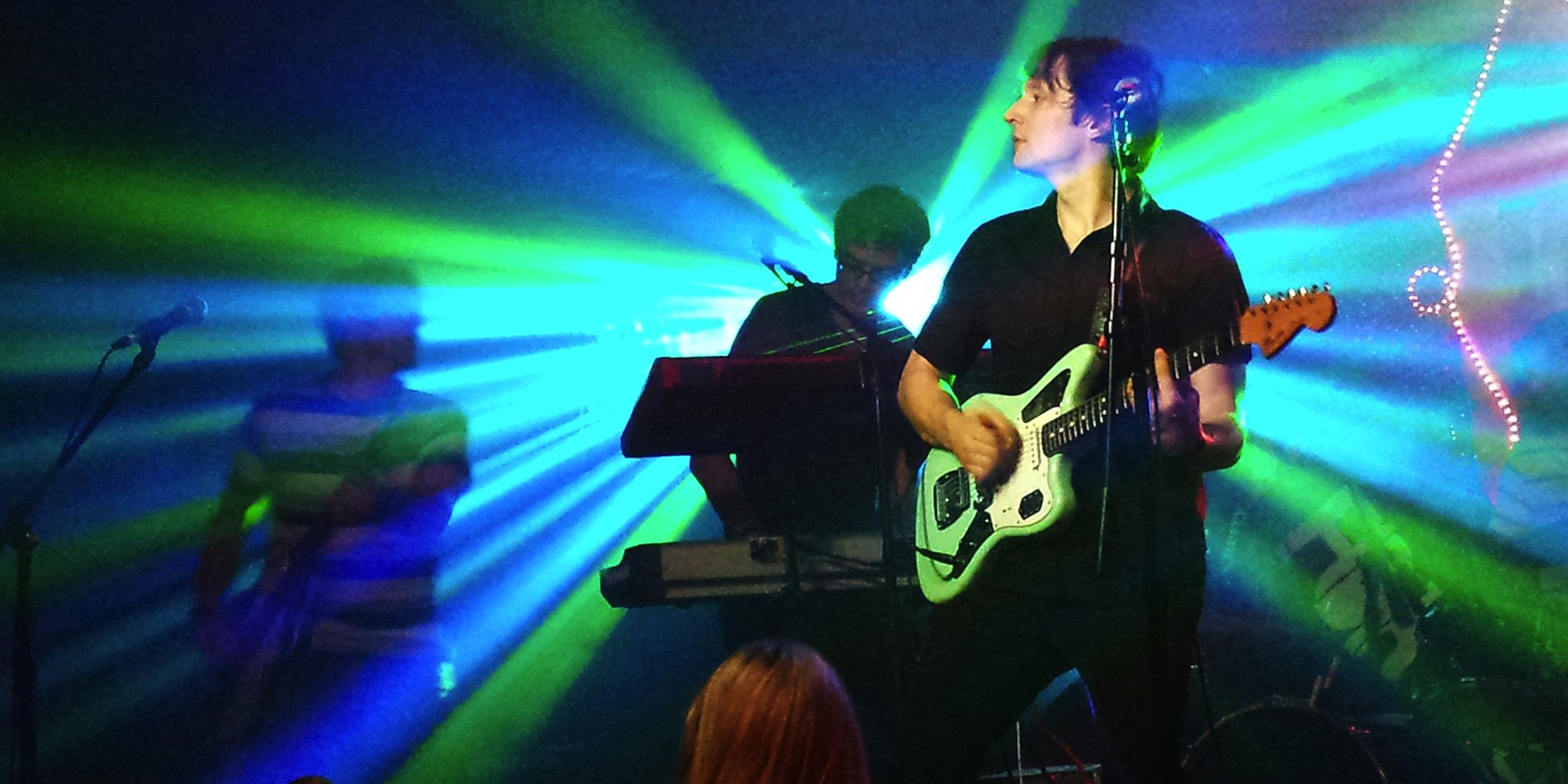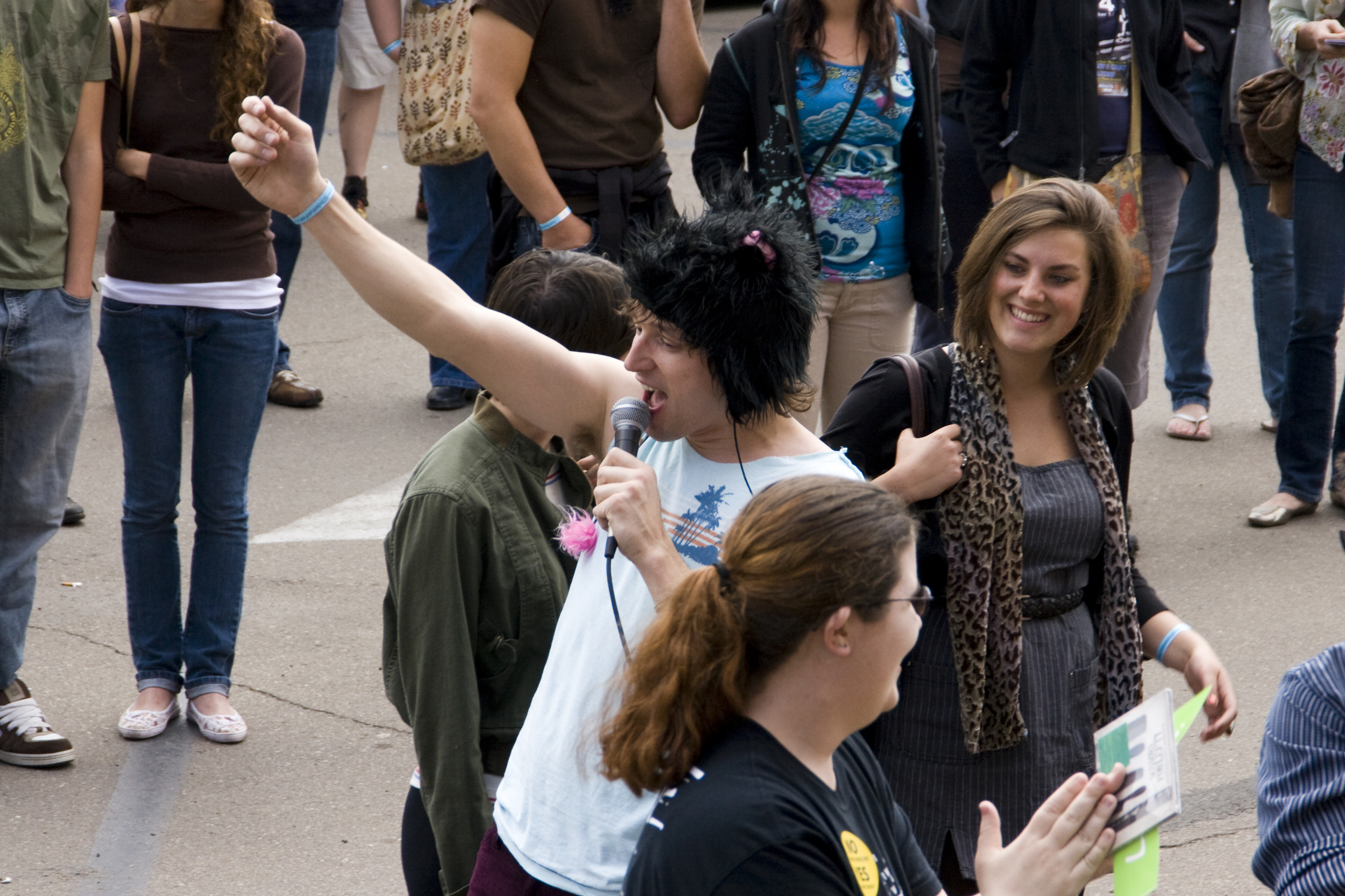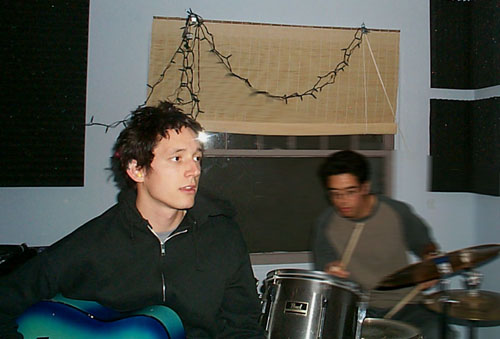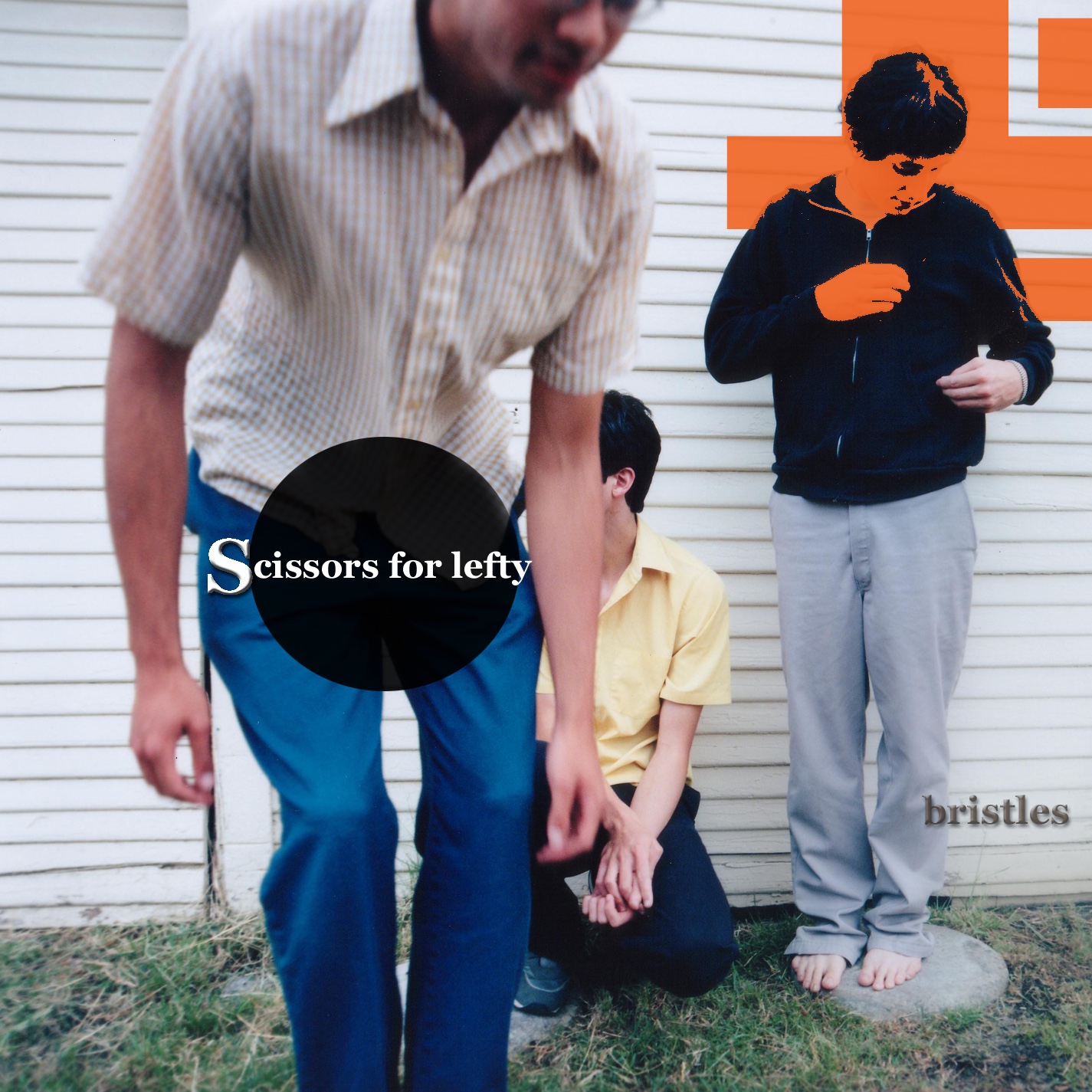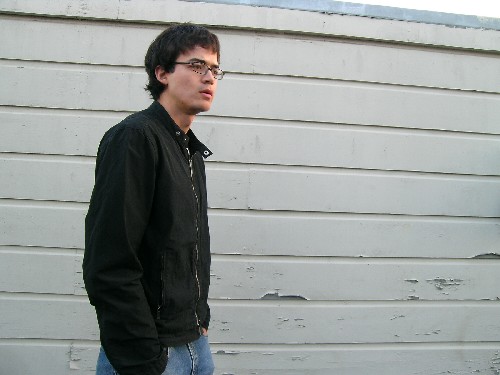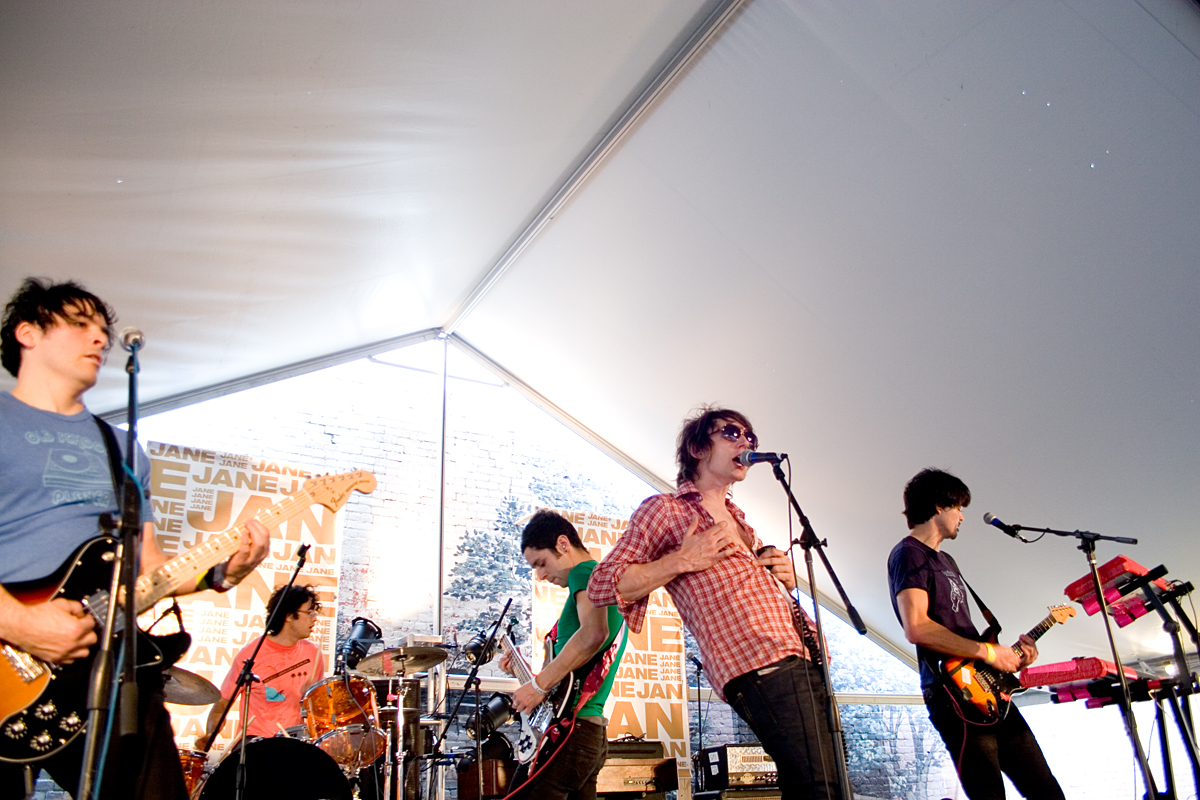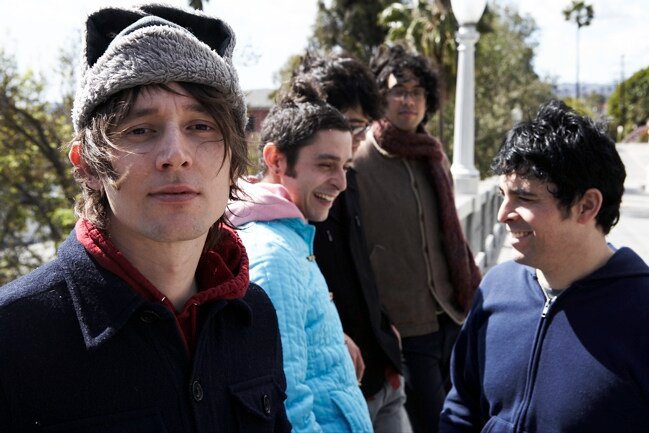 "Ambitious, sarcastic sophistopop.... quirky, promising and quite possibly awesome. - NME
"Eager rock magpies come bearing bright, catchy gifts... huge hooks and playful pleasures win the day...So cheerily unpretentious, almost irresistible." - SPIN
"Scruffy, dancey pop that is gleefully euphoric. Bryan Garza sings like an indie-rock James Brown, yelping, cooing, and slurring his lines in a boyishly seductive fashion. Rated: A." -San Francisco MagAZINE
WHAT'S THEIR STORY?? Scissors For Lefty is a San Francisco Band with a sophisticated pop style combining elements of Indie, Yesteryear, and Dirty Glam. They are about as playful as an arty pop band can get: melodies in between melodies, jangly guitar, glittery keyboard, of Montreal-esque bass, galloping propulsion from a 6 foot 10 drummer, all fronted by heavy-breathing tales of romance and counter-culture glow. The group clearly sounds like they are enjoying themselves. Cute, sexy, and a little terrifying.
Scissors For Lefty has played all over the United States and the United Kingdom, including tours with the following bands: Arctic Monkeys, Dirty Pretty Things, Erasure, Smashing Pumpkins, Metric, Panic at The Disco, Blonde Redhead, The French Kicks, Locksley, The Matches, The Fiery Furnaces, Semi Precious Weapons, Kaiser Chiefs, Rykarda Parasol, Elephone, Black Heart Procession, Suffrajette, The Pigeon Detectives, Paolo Nutini, Ben Kweller, Juliette & The Licks, Grandaddy, The Bravery, The Bloody Heads, White Lies, Mr. Loveless, and more...
Following up on last year's 3rd album release (Bangs & Lashes), Scissors For Lefty plans to head back into the studio this Summer/Fall, with the hopes of releasing yet another heartfelt body of work in Early 2016.


Singer Bryan Garza
Guitar Robby Garza
Bass Eric garza
Keys Peter Krimmel
Drums james Krimmel
Scissors For Lefty
one of the few surviving rad bands !!!